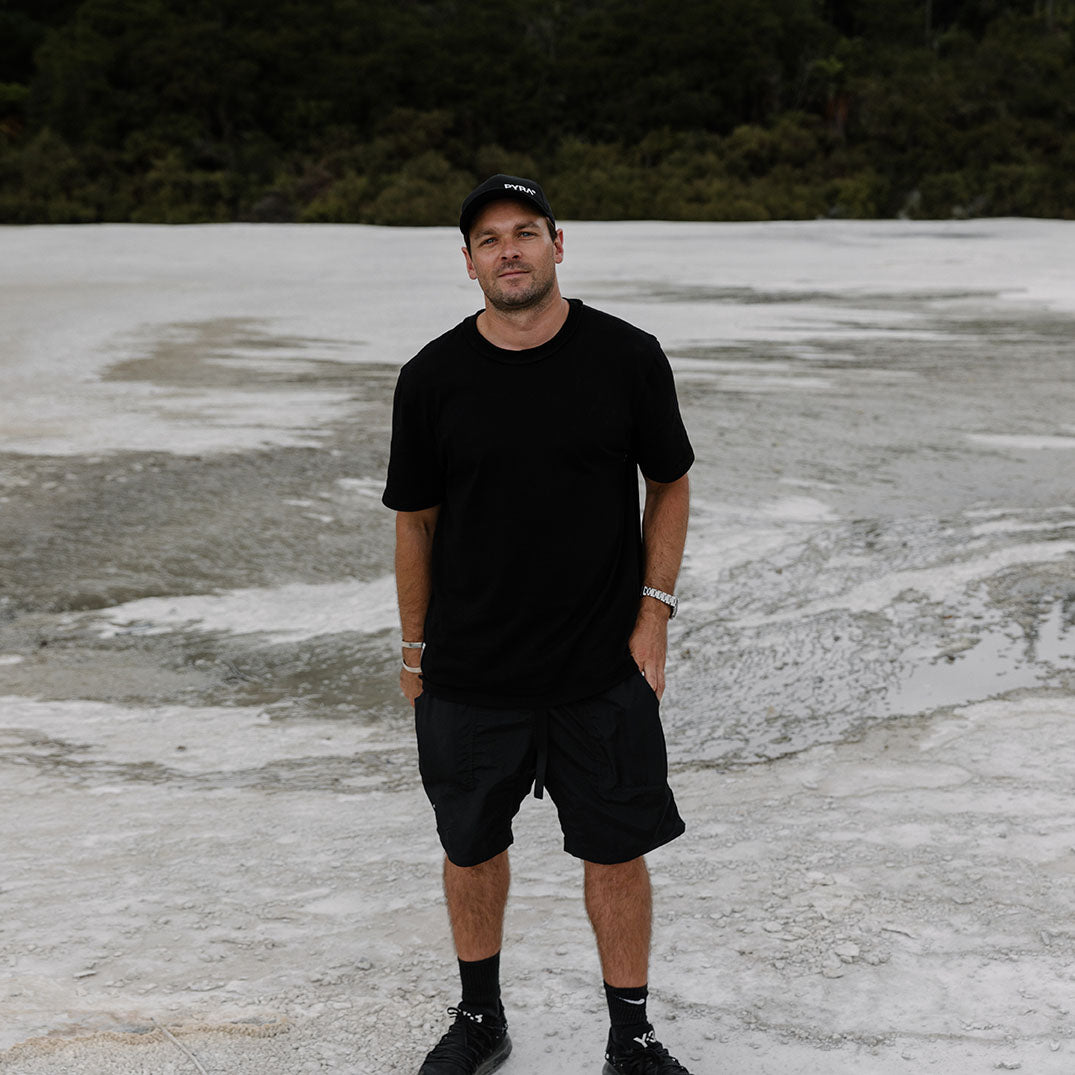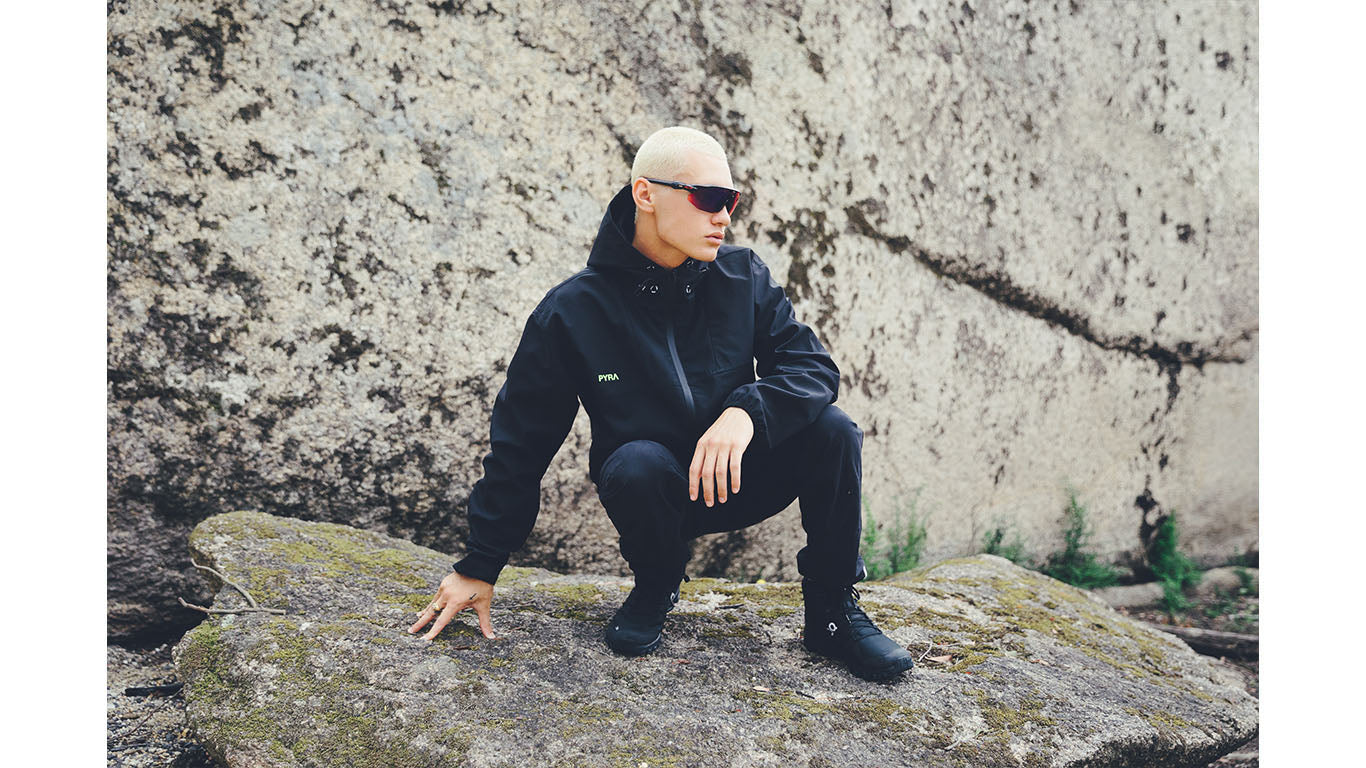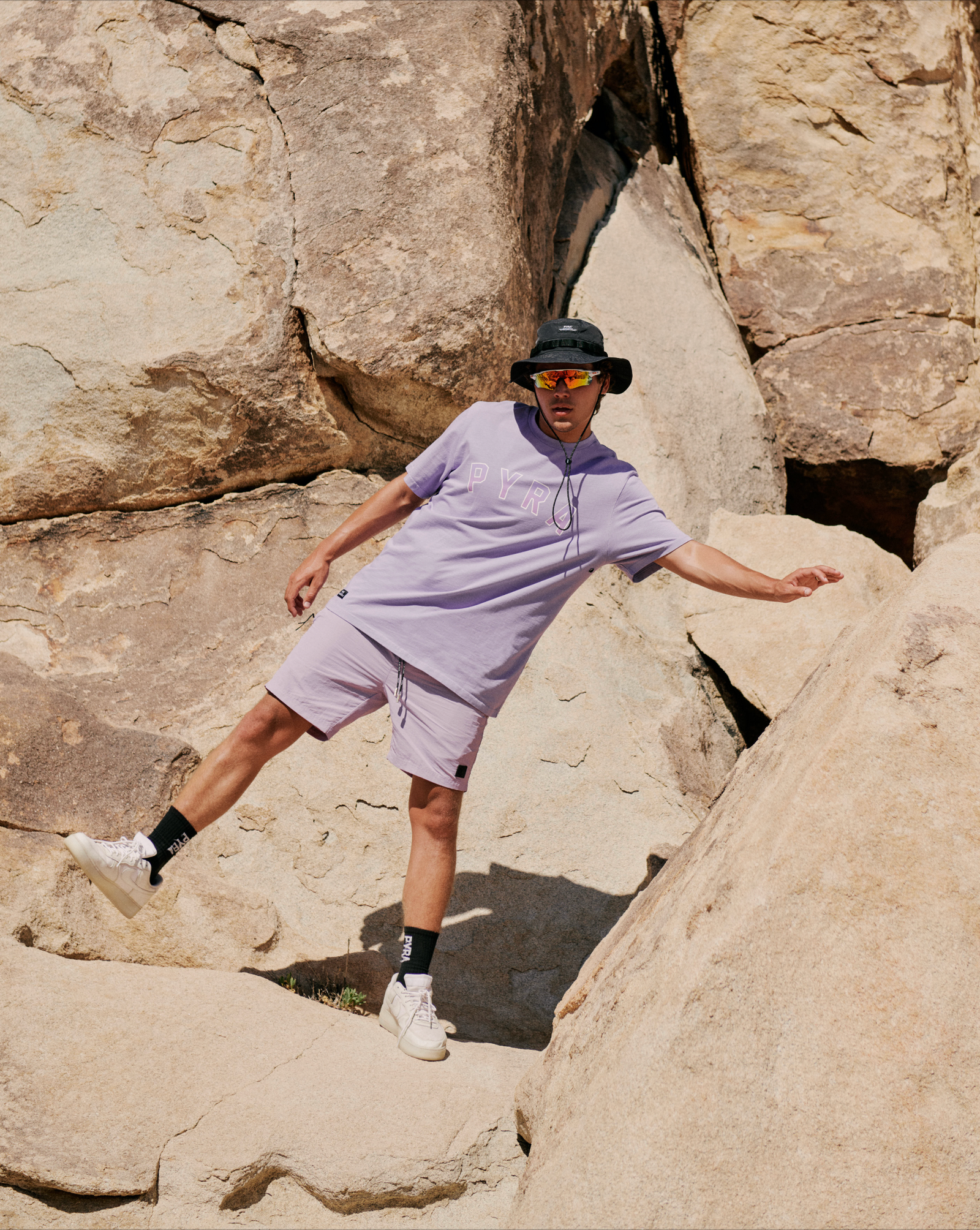 FOUNDED IN 2019 BY THE VISIONARY AND OUTDOOR ENTHUSIAST, SAM MOORE. PYRA IS A TECHNICAL APPAREL BRAND GROUNDED WITH THE PURPOSE TO UNITE YOUR OUTDOOR EXPERIENCE WITH FUNCTIONAL DESIGNS TO WITHSTAND THE ELEMENTS.
PYRA STEMMED FROM AN INSATIABLE DESIRE TO CREATE PRODUCTS OF UNPARALLELED QUALITY, BUILT TO ENDURE BEYOND FLEETING SEASONS. A BRAND THAT HARMONIZES THE REALMS OF STREETWEAR AND TECHNICAL OUTDOOR GEAR, DELIVERING A FUSION CAPABLE OF CONQUERING THE HARSHEST OF ENVIRONMENTS.
AT PYRA, WE ESPOUSE A DEEP REVERENCE FOR OUR PLANET, MAKING CONSCIOUS CHOICES THAT PRIORITIZE SUSTAINABILITY. OUR UNWAVERING COMMITMENT IS TO CONTINUALLY SURPASS OUR PAST ACCOMPLISHMENTS ON OUR JOURNEY TOWARDS A MORE ENVIRONMENTALLY RESPONSIBLE FUTURE.
DRAWING INSPIRATION FROM THE AWE-INSPIRING BEAUTY OF MOTHER EARTH HERSELF, PYRA IMPLORES US TO EMBRACE OUR PRIMAL CONNECTION WITH THE ELEMENTS. IN A WORLD TEEMING WITH DISTRACTIONS, OUR PURPOSE IS TO REKINDLE YOUR FLAME AND FORGE AN UNBREAKABLE BOND WITH THE NATURAL WORLD.
SEASON AFTER SEASON, PYRA FORTIFIES ITS PRESENCE WITH AN UNWAVERING FOCUS ON TECHNICAL ALPINE FUNCTIONALITY, RELENTLESS INNOVATION, AND A YOUTHFUL SPIRIT THAT RADIATES VITALITY. EACH PIECE EXUDES AN EXPRESSION OF STREETWEAR THAT ENCAPSULATES THE SPIRIT OF THE PRESENT MOMENT.
FROM INNOVATIVE TECHNICAL FABRICS TO ORGANIC COTTONS, GRAPHIC JERSEYS, AND GRACEFULLY AUDACIOUS ACCESSORIES, PYRA CURATES A PURPOSEFUL WARDROBE THAT MARRIES FORM AND FUNCTION SEAMLESSLY.
PYRA - A NAME ROOTED IN ANCIENT GREEK MEANING, "BORN OF FLAME."
HIKE. SKI. RIDE. STREET. LOUNGE. RUN. SNOW. TRAVEL.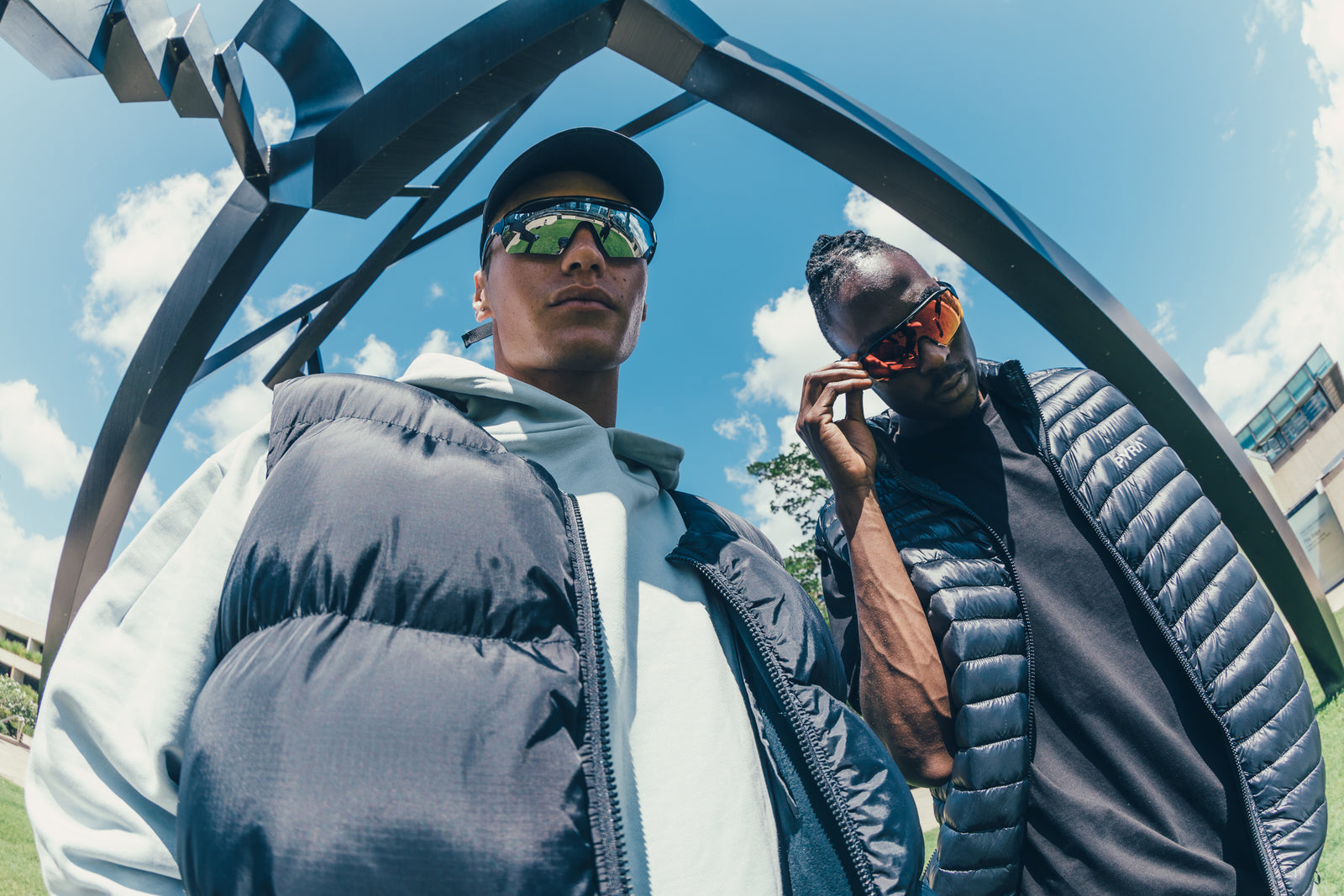 AT PYRA WE ARE DOING OUR BIT FOR THE ENVIRONMENT, WE USE ORGANIC COTTON, AND INCORPORATE RECYCLED MATERIALS INTO CERTAIN PARTS OF OUR LINE.
WE MAY NOT BE 100% SUSTAINABLE, BUT WE ARE TRYING OUR BEST TO BE RESPONSIBLE.
WE PUT INTEGRITY ABOVE TRENDS, AND WORK EXCLUSIVELY WITH SUPPLIERS AND MANUFACTURERS WHO TREAT WORKERS FAIRLY.
ALL OF OUR PACKAGING IS BIODEGRADABLE AND COMPOSTABLE.
TO SAY WE'RE DOING A LITTLE MORE WITH EACH SEASON WOULD BE THE TRUTH.
OUR FABRIC PARTNERS: CORDURA BRAND®, ECONYL®, POLARTEC®, CARVICO® & ORGANIC COTTONS. WE CARE ABOUT THE ENVIRONMENT. WE ARE EXTREMELY PROUD TO PARTNER WITH CARBON POSITIVE AUSTRALIA. EVERY PRODUCT PURCHASED BY YOU EQUALS A TREE PLANTED BY US. THIS HELPS GIVE BACK TO THE ENVIRONMENT, CREATE A HEALTHIER CLIMATE, PROTECT BIODIVERSITY AND SUPPORT REFORESTATION EFFORTS AROUND THE WORLD. THANKS TO YOU, WE HAVE BEEN ABLE TO PLANT OVER 7000 TREES AND THE NUMBER IS GROWING EACH DAY! OUR MISSION IS TO HELP RESTORE MOTHER NATURE, ONE TREE AT A TIME, SO WE CAN CONTINUE TO ENJOY GETTING OUT INTO THE ELEMENTS. PROUD MEMBERS OF 1% FOR THE PLANET.